Terms and Conditions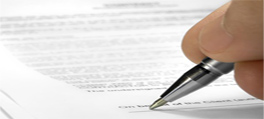 Medical Conditions
Hypnotherapy is not a replacement for orthodox medical treatment.
Doctors treat the illness whereas hypnotherapist treat the person.
Hypnotherapy can be used as an additional form of support. If you have any doubts about having hypnotherapy then speak to your doctor first.
Information
The information on this website is provided in good faith. You should satisfy yourself that you have made the necessary checks that hypnotherapy is an appropriate therapy for you.
Already seeing another therapist?
If you are undergoing treatment with a Doctor or another therapist, then you should discuss hypnotherapy with them before booking an appointment with us. They may not sanction the use of hypnotherapy.
Cancellation Policy
Please give 24 hours notice of any cancellation. This will allow the appointment time to be offered to someone else. If you give less than 24 hours notice the full fee may be charged.
---
How much longer are you prepared to put up with issues that trouble you.
Why work around the problem when you can get rid of it?
Regain control of your life and start to live again the way you want too.

Stop Smoking | Lose Weight | IBS | Fear of Spiders | Fear of Flying | Fear of Trains | Snoring | Insomnia | Stress/Anxiety | Confidence | Social Anxiety