Lacking Self Confidence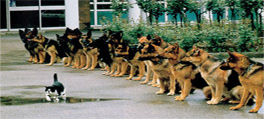 Low confidence holding you back? The causes behind low confidence or poor self esteem are many and varied. It may be that your parents were too critical of you as a child (and even today as an adult), or a teacher embarrassed you in front of the class or you made a mistake at work. It is your perception of what happens to you that may make the difference.
Better Self Confidence
Once you realise you have control over the way you think about matters, you can then start to redirect your perceptions to a more positive and healthier conclusion. Remember that people with confidence and a healthy self esteem have life's events happening to them as well. It is how you deal with those events that could make the difference.