Fear of Flying Phobia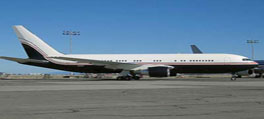 A phobia of flying is a very common phobia.
No matter what phobia you suffer from, they all lead to a similar reaction. A sense of panic and anxiety, a rapid heart beat and even sweating. You feel an overwhelming sense of panic and the need to escape.
You may have tried facing your fear of flying in the past but somehow you haven't quite cracked that phobia. It may well be that you have experienced a bad flight in the past and this experience has stayed with you resulting in your fear of flying. Maybe it's the fear of taking off or landing that scares you most or it could be the turbulence you experience during the flight. All of these thoughts and associated feelings are very common to anyone who has a phobia of flying.