Fear of Trains Phobia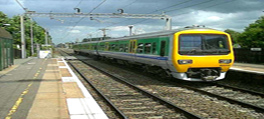 A phobia of trains and buses is very common.
No matter what phobia you have, they all lead to the same reaction. A sense of fear and anxiety followed by rapid heart beat and even sweating. You feel an overwhelming sense of panic and the need to escape.
You may have tried facing up to your fear of train or bus travel in the past but somehow you haven't quite resolved that phobia.